5-30lb 6 Pair Rubber Dumbbell Set with Rack
Regular price
$499.00 USD
Regular price
$722.00 USD
Sale price
$499.00 USD
Unit price
per
Special purchase while supplies last!
Great quality 5-30 pound 6 pair dumbbell set with Body Solid GDR44 vertical rack.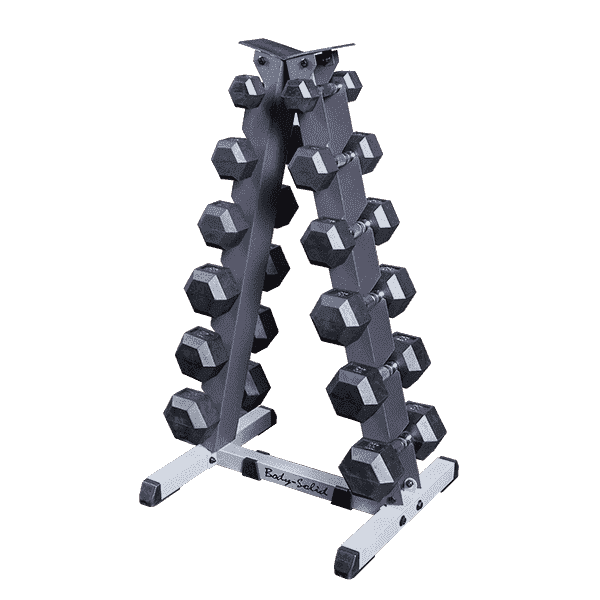 The uniquely designed Two-Tier Vertical Dumbbell Rack holds 6 pairs of hex dumbbells. Each level is off-set, allowing unrestricted access to dumbbells. Place it against a wall or center it in a room. Heavy-gauge steel construction offers maximum durability and better performance in less space. Item includes pairs of 5,10,15,20,25, and 30lb TRX rubber hex head dumbbells.