Bodycraft Connect-22 Android Touchscreen
YOU CHOOSE YOUR OWN IMMERSIVE EXPERIENCE. CONNECT TO FITNESS APPS OR WATCH STREAMING VIDEO. DOWNLOAD ANY APP FROM THE GOOGLE PLAY STORE. INTRODUCING THE FIRST FULLY OPEN 22″ ANDROID TOUCHSCREEN FOR BODYCRAFT INDOOR CYCLES, VR500,VR400 ROWERS, and T1000 TREADMILL!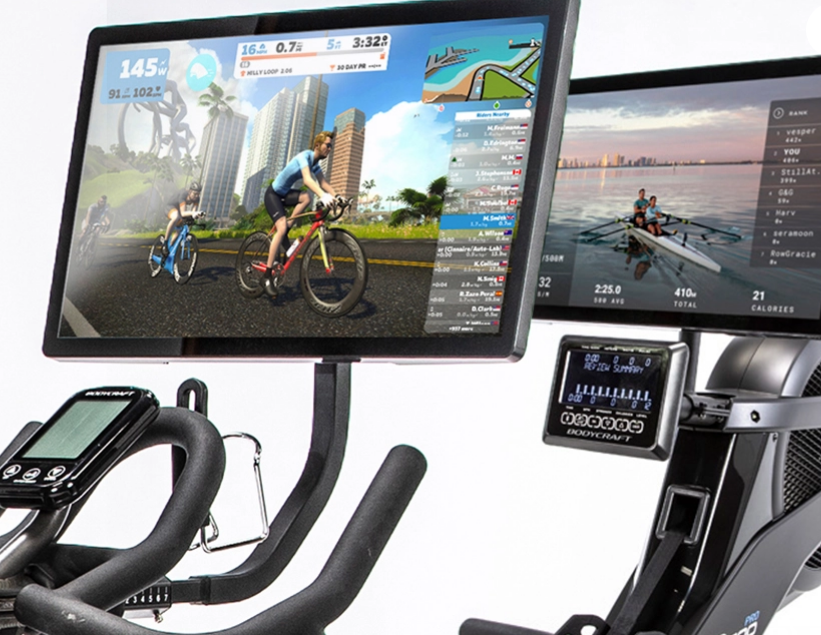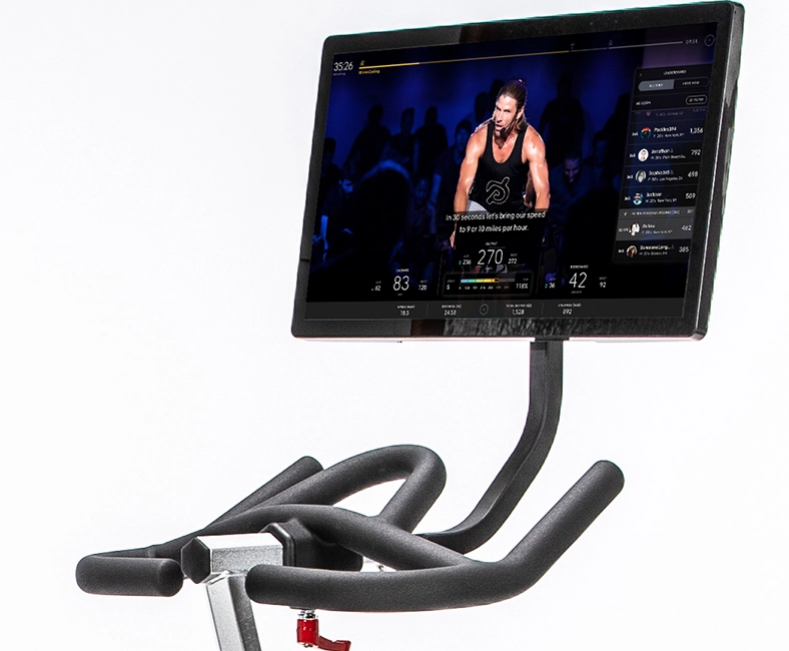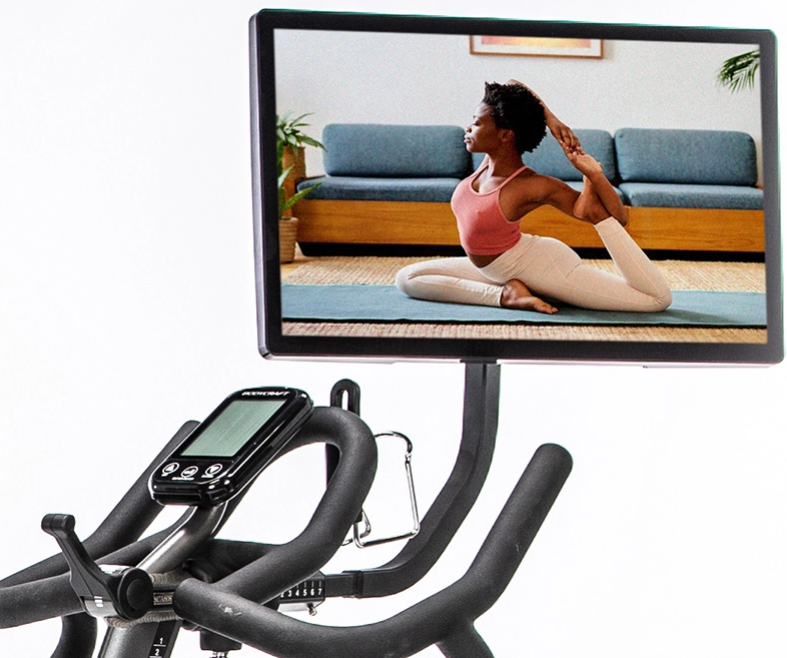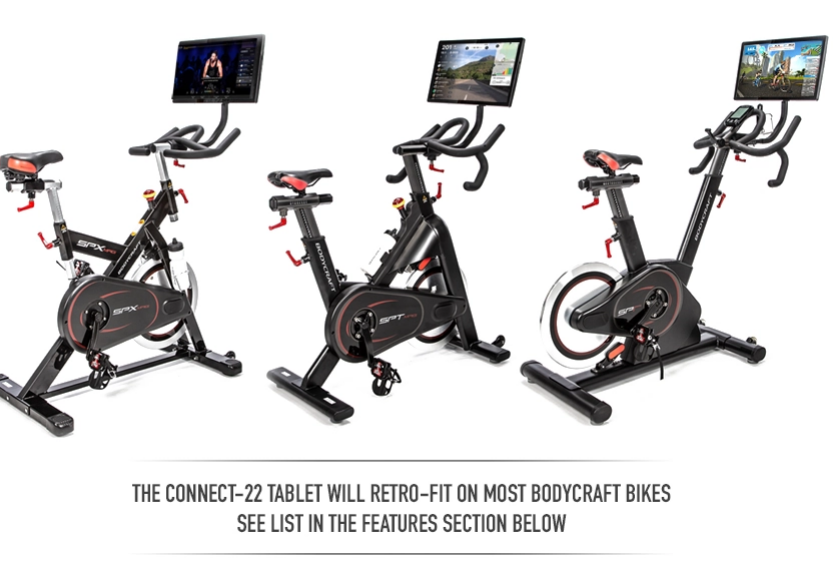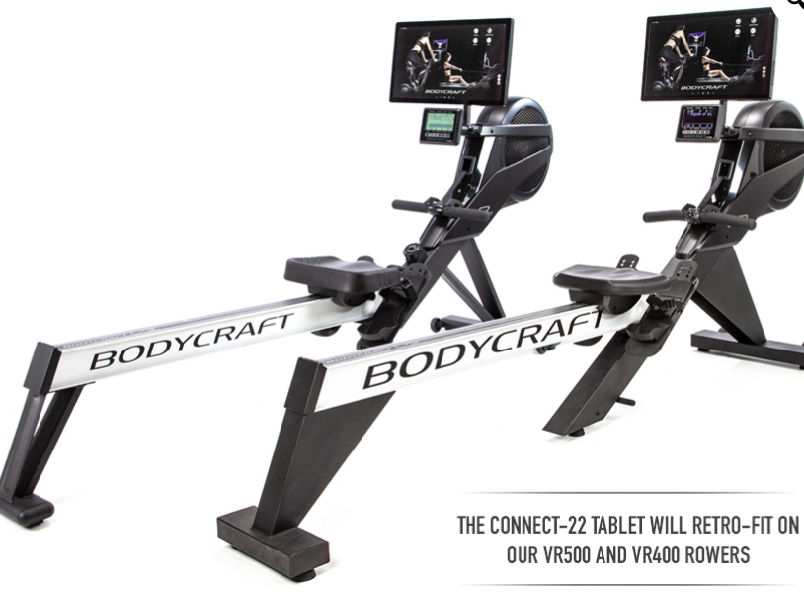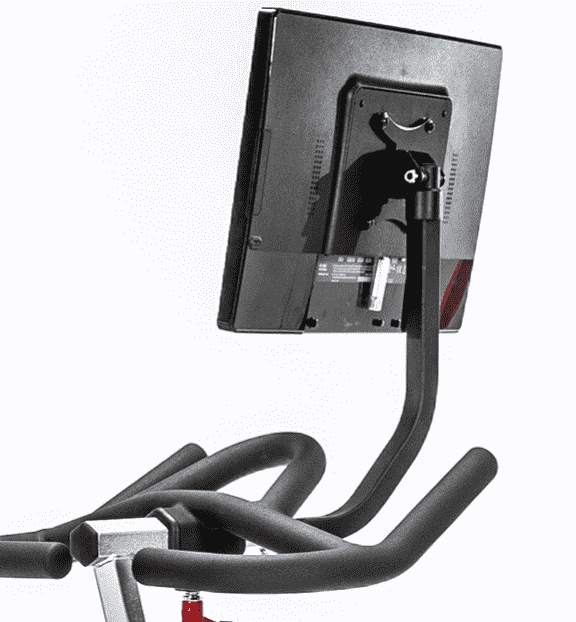 CONNECT-22 FEATURES

• YOU CHOOSE YOUR EXPERIENCE – The Fully Open-Platform Android Tablet will deliver the experience of your choosing. From the most popular group exercise apps, to free virtual scenery, to streaming your favorite shows, to social media.
• YOU CHOOSE YOUR WORKOUT – download your favorite entertainment or fitness app.
• Hundreds of FREE virtual scenery, virtual training, and fitness videos on YouTube App
• Functions like any Android based device
• Initial Walk-through Set up screens
• Pre-Loaded with Google, fitness, and entertainment Apps
The only GMS certified 22" android Tablet available –
(The GMS certification is Google's stamp of approval that a
device meets all the specifications and requirements recommended by Google)
• Bluetooth Audio
• Internal Speakers
• Google play store
• Connect to fitness apps with Dual Pro Sensor (Indoor Cycles)
• Connects to fitness Apps with VR500-PRO (Rower-RW56 CONSOLE)
• Multi user login (can have multiple google accounts)
• Game changing Immersive Experience
• Unlimited fitness and entertainment experiences
• Wireless screen mirroring – Apple and Android phones and tablets
• Tablet Adjustability. 180 rotation and 180 degree tilting
• Inputs include – LAN – HDMI Out – USB 3.0 – Micro SD slot – USB 3.0 Type C

CONNECT-22 COMPATIBLE PRODUCTS

CURRENT PRODUCTION TREADMILLS
• T1000

CURRENT PRODUCTION INDOOR CYCLES
• SPX-Mag
• SPT-Mag
• SPR

COMPATIBLE DISCONTINUED INDOOR CYCLES
• SPX
• SPM
• SPL
• SPT-V2 (Production of the SPT-V2 began 12/2013)
• Will not work the original SPT (with the "gun slide" HB adjustment)
• If your SPT starts with the Serial number HJ – 1st version, not compatible

CURRENT PRODUCTION INDOOR ROWERS
• VR500-PRO ( RW56 CONSOLE IS COMPATIBLE WITH FITNESS APPS)
• VR400 (NOT APP COMPATIBLE)

COMPATIBLE DISCONTINUED INDOOR ROWERS
• VR500 (NOT APP COMPATIBLE)

SPECIFICATIONS:

• Processor – Rockchip RK-3399, Dual-core Cortex-A72 up to 1.8GHz, Quad-core Cortex-A53 up to 1.4GHz
• System Memory – 4GB LPDDR4
• Storage Device – 32GB eMMC
• Size / Resolution – 22" TFT LCD / 1920 x 1080
• Touch Screen – Projected Capacitive Touch
• USB Port – 1 x USB 3.0 Type A 1 x USB 3.0 Type C
• LAN Port – 1 x RJ45 Giga LAN
• Power Input – 1 x DC in 12V/4.16A 2 pin
• SD Slot – 1 x Micro SD Slot (SDHC 2.0 suport)
• Video Port (OUTPUT) – 1 x HDMI (1080p60 support)
• System – Android 9.0 – GMS CERTIFIED
• Certifications – CE, FCC, LVD, UL, RoHS

WARRANTY:

• 12 Months Warranty against defects and in workmanship and materials.