Bodycraft F704 Flat/Incline/Decline Dumbbell Bench
The F704 Flat / Incline / Decline System Bench is a great dumbbell bench, but it was specifically designed to work with the BODYCRAFT XFT, RFT, Jones Machines and the F430 Power Rack, plus it will work with most brands of Smith Machines and Racks. As the bench inclines, the pads slide back staying in line with the bar, so you spend less time maneuvering the bench forward and back. No need to turn the bench around when performing exercises like a shoulder press. Expand your workout by adding the F711 Leg Extension/Curl/Hold Down and the F710 Arm Curl Attachments. See OPTIONS for details.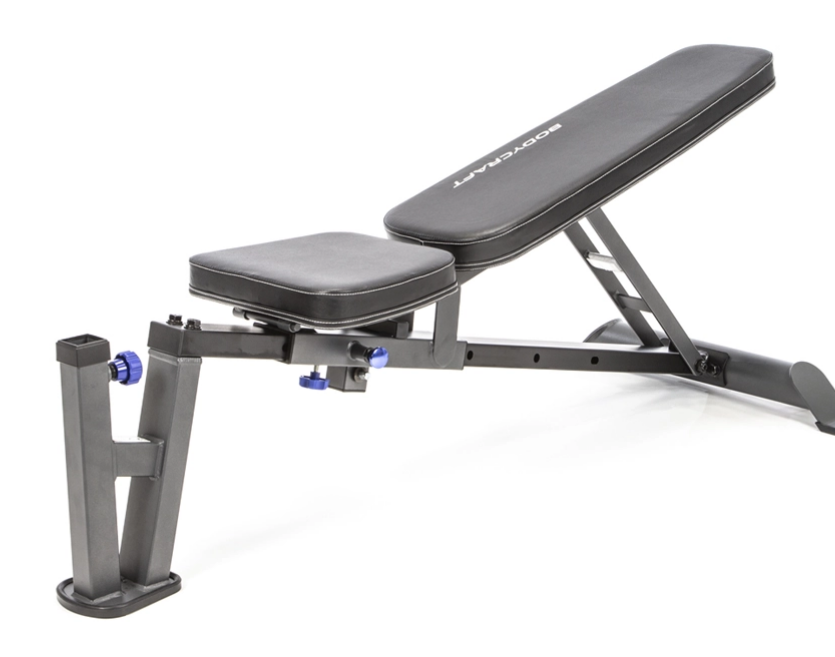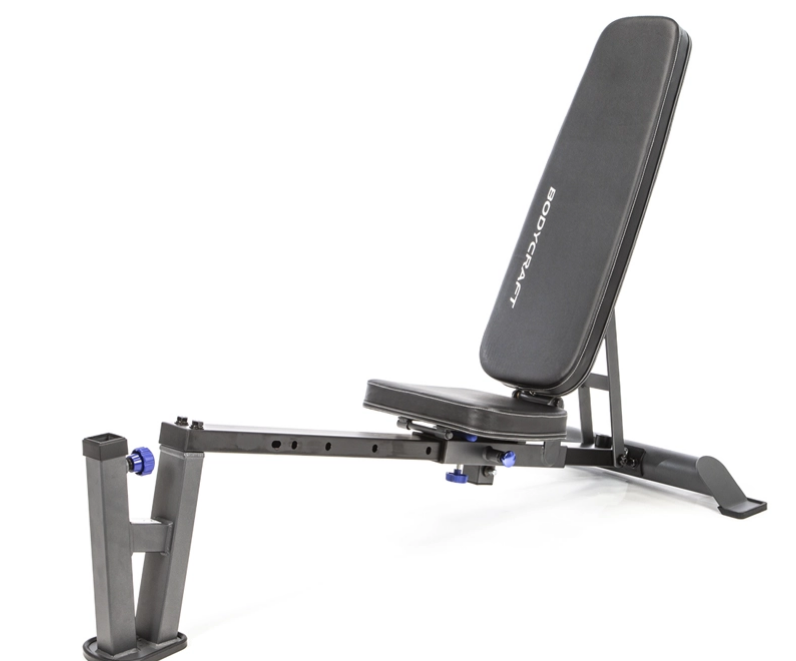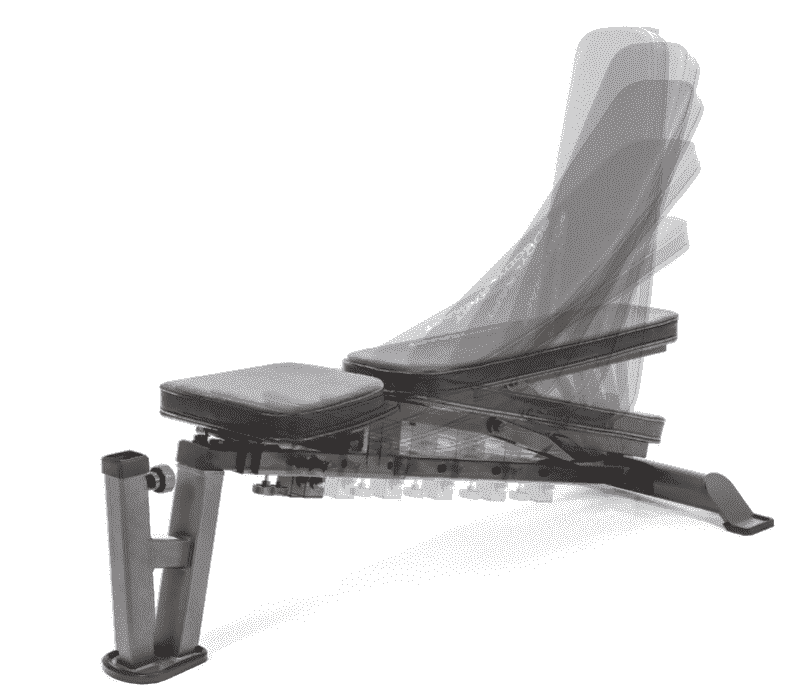 BODYCRAFT F704 FEATURES:

Great dumbbell bench!

 

17.5" tall in flat position and gets lower from there, making dumbbells easy to reach
8 incline positions– (-20', 0', 15', 30', 45', 60', 80')
Comfortable seat and seat back

 

use 2″ thick, high density foam, covered in vinyl with upholstered back covers
Seat

 

declines for extra comfort and stability when bench is inclined
Accepts attachments

 

(Model F710 Arm Curl and F711 Leg Ext. /Curl)
Transport wheels

 

for easy maneuvering
Pop-pins

 

allows you to easily switch or remove attachments and adjust bench angles

Specs:

Construction: 2″ X 3″, heavy-gauge steel tubing
Upholstery: 2″ thick high density foam covered in industrial grade vinyl and upholstered back covers
Assembled Dimensions: 59" L x 28.5″ W x 17.5″ H (42″ in the Shoulder Press position)
Weight capacity: 1,000 lbs.

Warranty:

Residential:
Light Commercial:

10 year- frame*
2 year- parts*
6 months- wear items*

*Warranty applies to defects in materials and workmanship for the original owner only. Does not apply to normal wear and tear. See manual for details.