First Degree Fitness Apollo Pro V Reserve
Light Commercial / Gym Use

A standout favorite in health clubs and CrossFit facilities, the Viking Pro V indoor rower boasts a tremendously robust construction that is suited to the highest of intensity environments.
An industry-first twin tank design along with Fluid Force technology provides users with a natural and catch and feel and zero dead spots, guaranteed to provide a tough workout with every use.
Offering 15% greater water resistance than FDF's standard horizontal models, Viking Pro V is the perfect machine for any home or commercial space.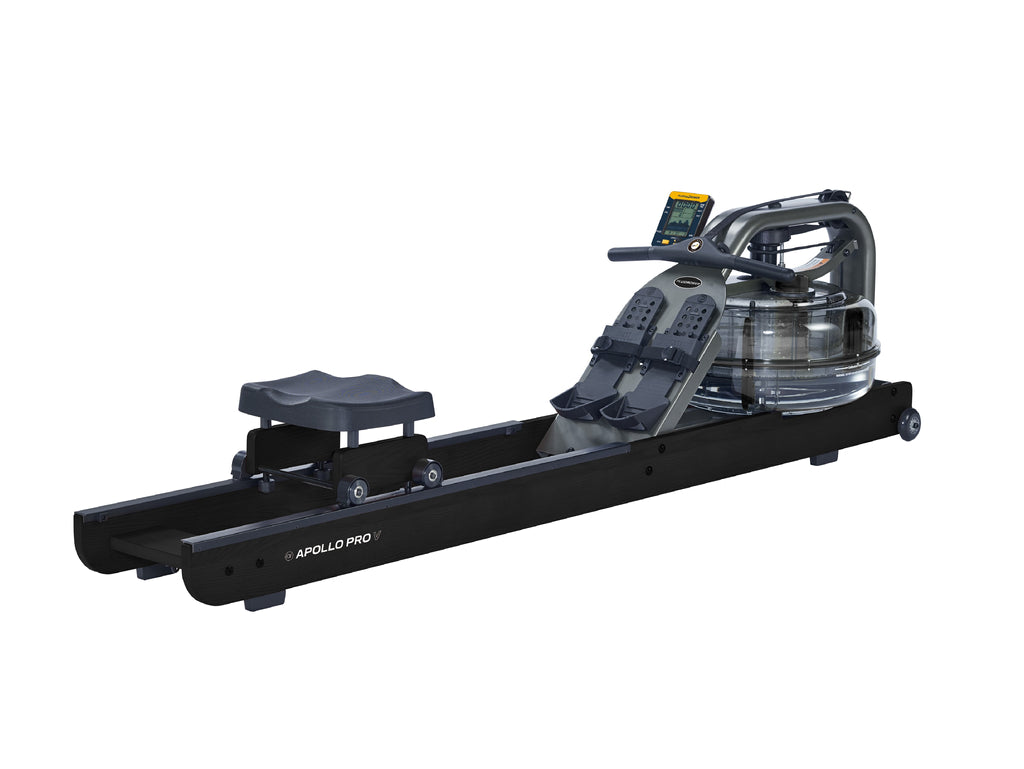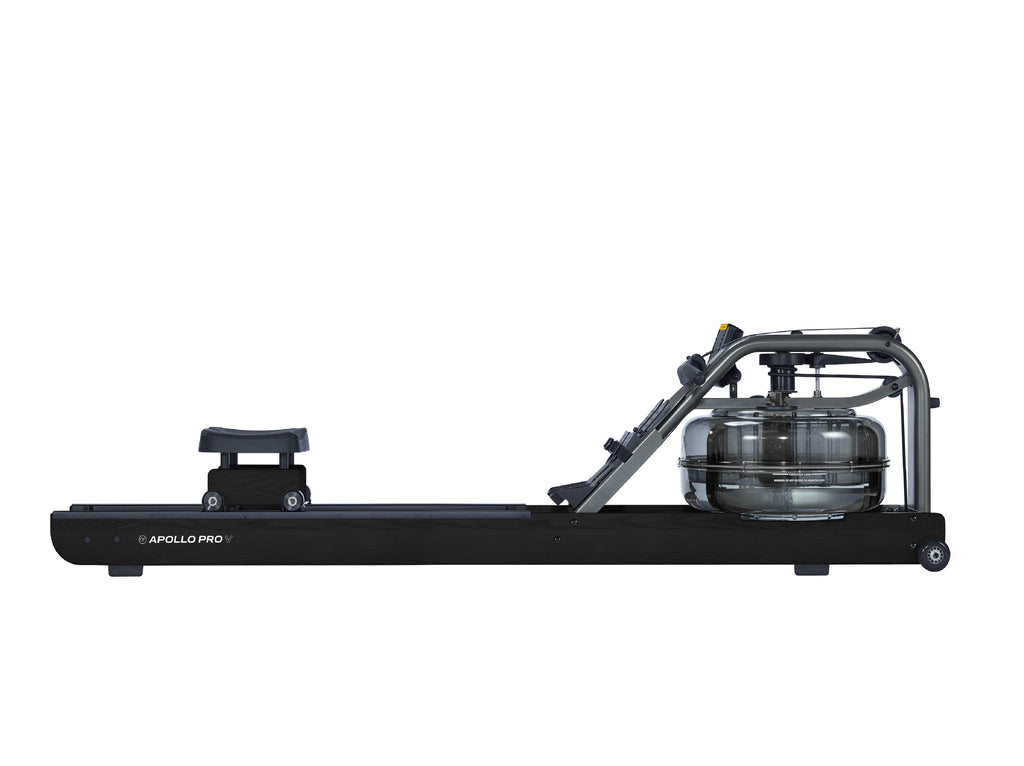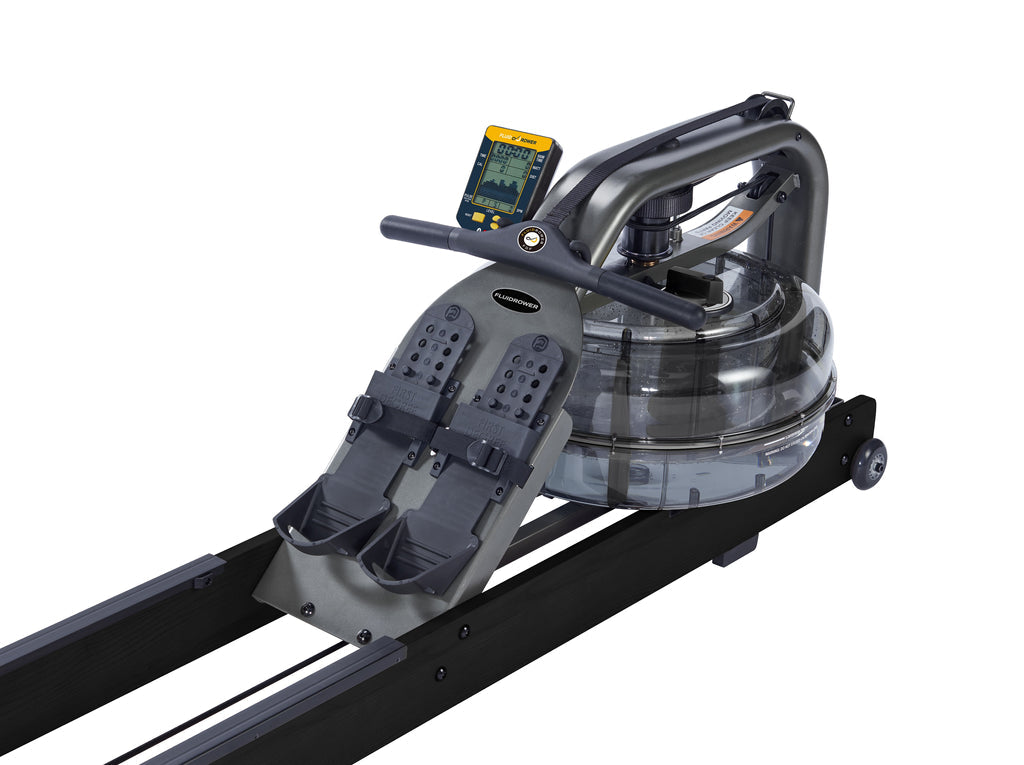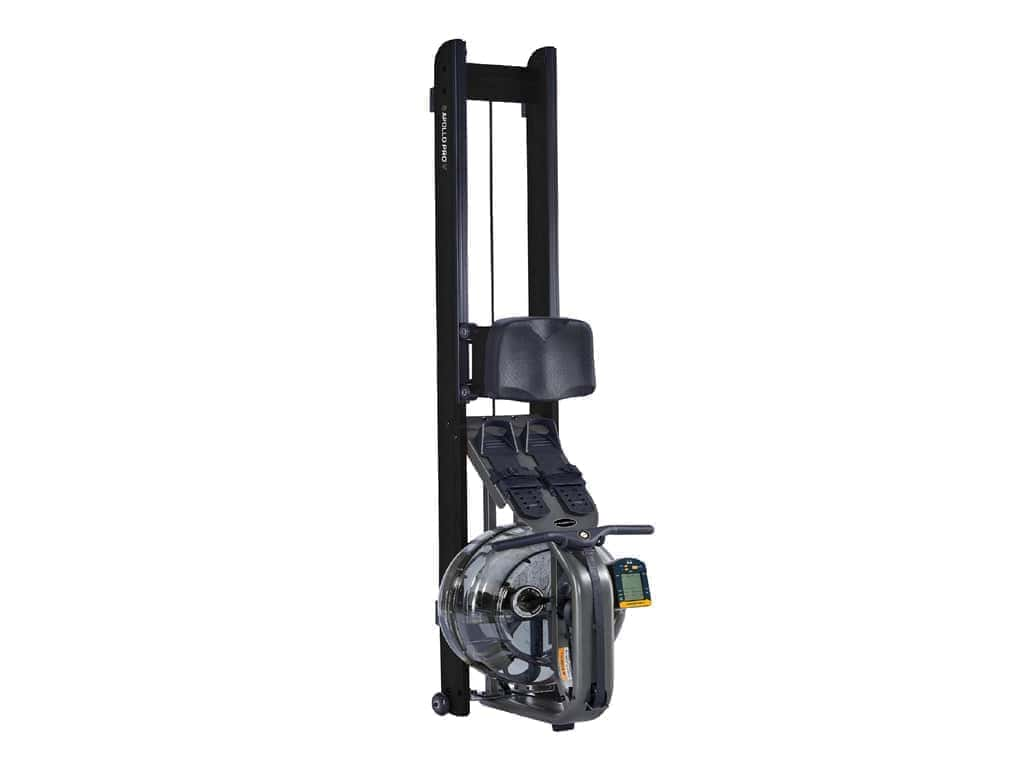 Features:

Improved pulley system greatly increases the resistance, tension, and recoil action.
Applied fluid resistance technology: Water – nature's perfect resistance. 
Resistance: 5 levels of adjustable resistance.
Ergonomic handle: Designed to prevent strain on the arms, wrists, and hands.
Built-in transit wheels: Built to be light and easy to move around.  Stores in just 22" x 22".
Super comfortable seat that rides on precision bearings and rollers for absolute smoothness.
American Ash wood seat rail for smoothness, appearance, strength, and durability.
No dead spots: Our rowers offer instant catch due to our triple-bladed impeller system. 
Simple assembly and virtually maintenance free.
Computer displays: Time, distance, 500m split time, strokes per minute, calories per hour, watts, interval training, and optional heart rate reception.
Durable belt drive: Smooth, clean, quiet (no whirring noises), and built to last.
Solid construction makes this perfect for home gym applications.
Foot board offers a unique heel support system.  Instantly adjusts to foot size.  You can row in trainers, sneakers, socks, or bare feet.
Tank is made of tough polycarbonate shell with a triple-bladed paddle.  Variable water volume from 9 to 17 liters. 

Length: 2135mm (84"), Width: 550mm (22")
Maximum user weight: 150kg (330lbs).
Ships in 2 boxes