Legend Pro Series GHSH Combo
OVERVIEW
MADE IN THE USA WITH AMERICAN STEEL & LABOR
Large channeled pad with ample rollover cushioning.
UHMW grip plate steps on all four corners.
Large marine-grade footplate.
Four sets of grab handles.
Two sets of adjustable/removable resistance band pegs.
Wheels for easy transport.
Eleven distance settings for the footplate.
Six height settings for the footplate.
Two snap link attachment points on swingarm.
DESCRIPTION
The posterior chain is where an athlete's acceleration and speed comes from, and the Pro Series GHDH Combo hits it all. By combining a glute/ham developer with a reverse extension, the GHDH Combo provides complete posterior chain training with heavy-duty details to set it apart from the rest.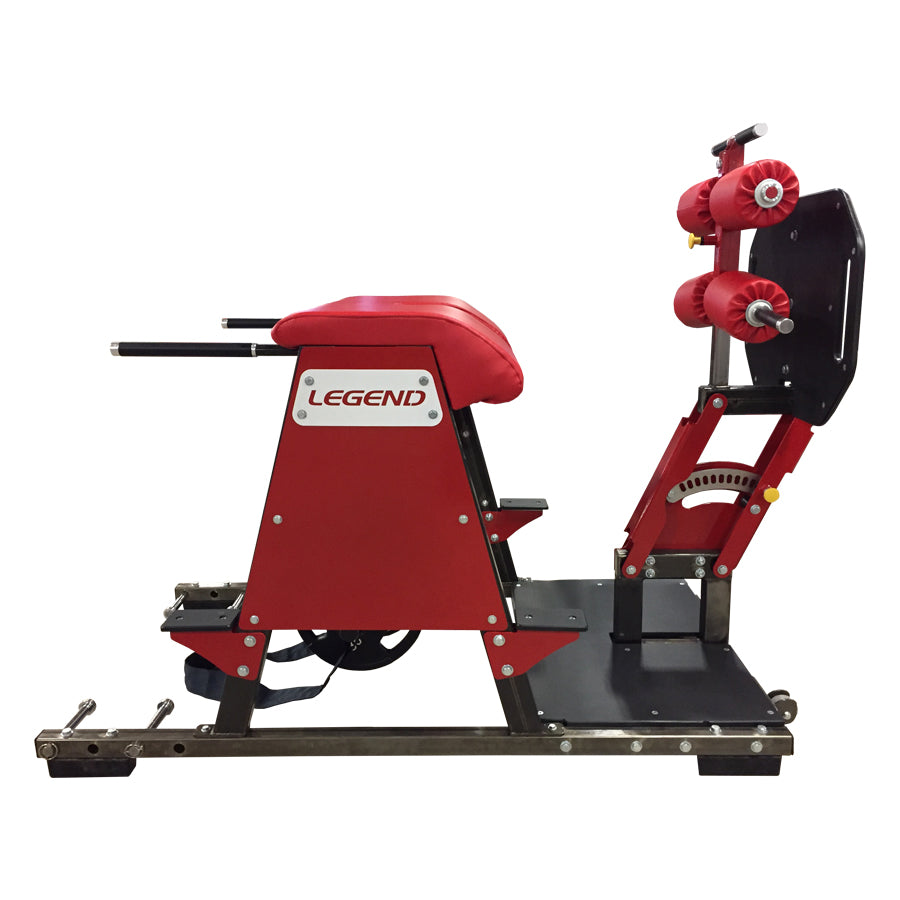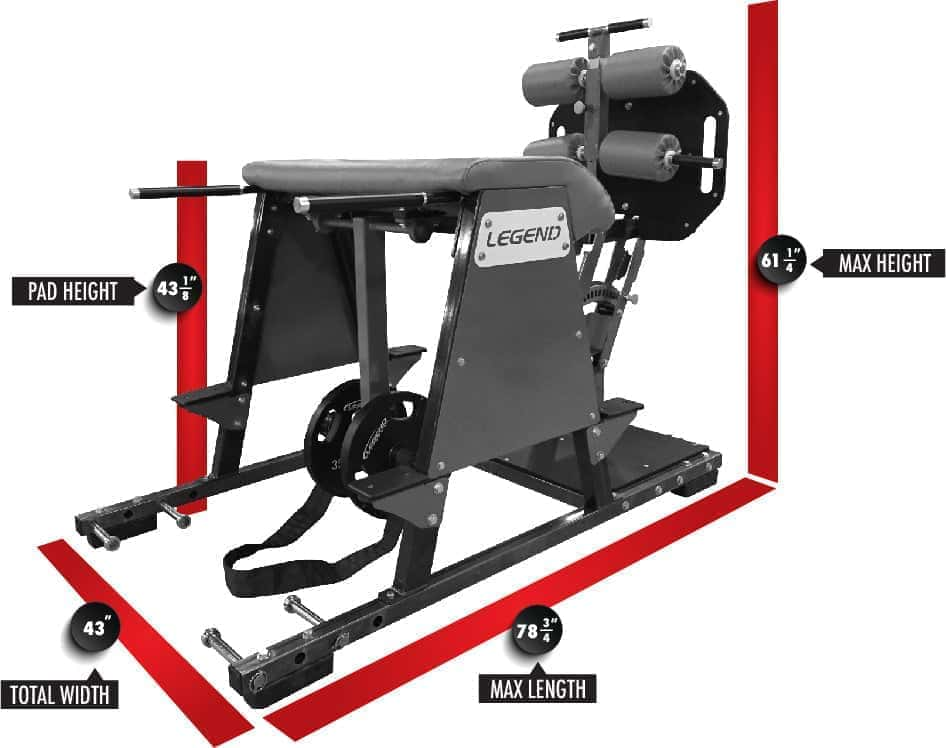 MEET THE PRO SERIES GHDH COMBO.

As a member of our Pro Series line, everything about this device is commercial-grade. Heavy duty features include marine-grade polymer grip plates, a huge contoured pad, and a large size that accommodates larger athletes while providing more room for exchanging plates on the hyper swingarm.

A lot of thought went into the details:

Transport wheels for quick repositioning in the weight room (band pegs double as handles here).
Adjustable/removable chrome band pegs.
Four integrated steps to assist in mounting/dismounting.
Smooth pillow block bearings with grease fittings for easy maintenance.
A beefy chrome-plated pop pin cam makes footplate adjustments quick and durable.
Side skirts with a laser-cut logo in your choice of colors.
Provided with a wide nylon ankle strap.
Two eyelets on swingarm allow for handle/accessory attachments for more exercise variety.
Fully upholstered leg rollers.

THE IMPORTANCE OF A STRONG POSTERIOR CHAIN:

At the center of athletic performance training is the importance of a strong posterior chain–the low back, glutes, hamstrings, and calves–as this is where the athlete's acceleration and speed is born. Glute/ham raises are a very effective form of training this muscle group, placing an emphasis on the hamstrings, while the reverse back extension places more of the emphasis on the lower back, a common problem area for athletes and non-athletes alike.

DIMENSIONS

78.75 x 43 x 61.25

SHIPPING WEIGHT

531 lbs