Legend Three-Way Utility Bench
The Three-Way Utility Bench needs very little explanation. Is it simple? Yes. Is it plain? Hardly. It adjusts from 0 to 85 degrees quickly and smoothly, and can be rolled about easily with just one hand. Look no further for a bench that sets the standard. Even the seat locks into position for incline work. What are you training? Chest, shoulders, arms, or back? Take a seat on the Three-Way Utility Bench for all this and more.
Built from fully welded 3×3-inch, 11 gauge all steel frame in Knoxville, TN, the 3103 has chrome plated 3/8-inch-thick pop pin plates for smooth adjustments. The pads are a densely padded 3 inches thick and 10.25 inches in width. Just the right size to not get in the way of your shoulder blades for press and fly work, but stable enough for it all. Pad height from the floor in the horizontal position is 17.5 inches. A pair of wheels and a foam rubber grip handle are standard on this item for quick relocation between exercises.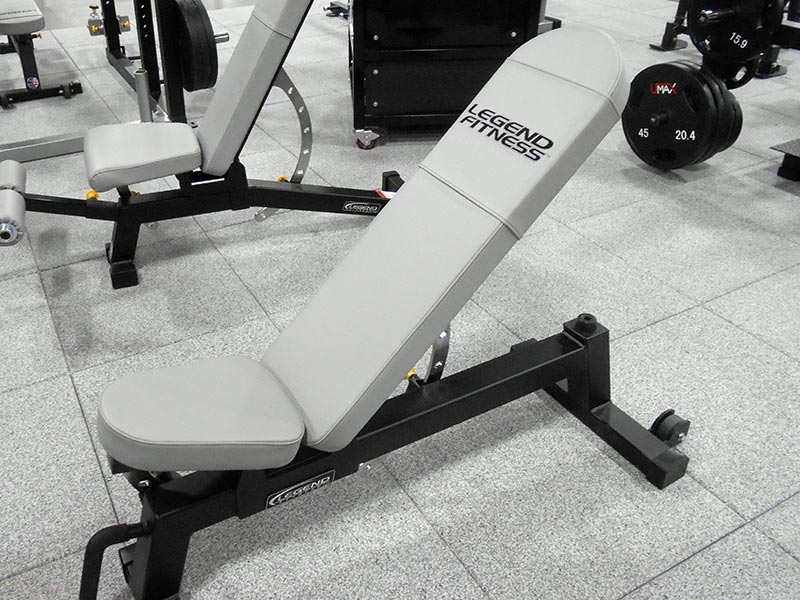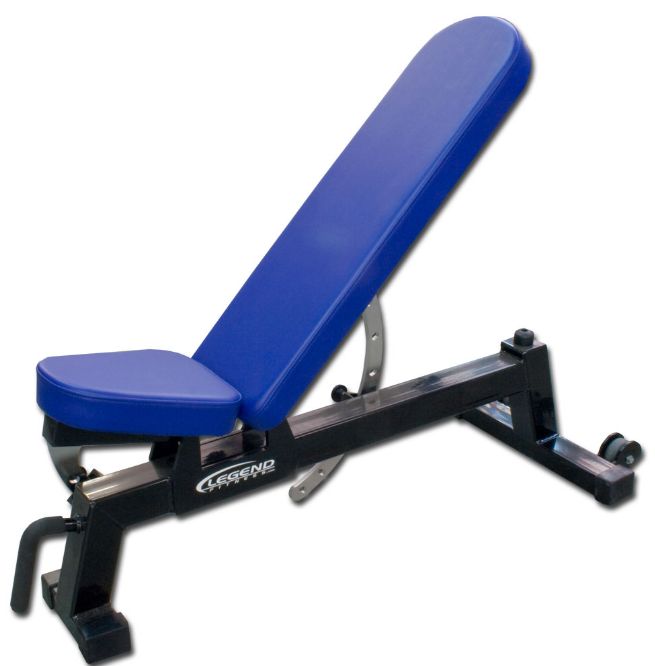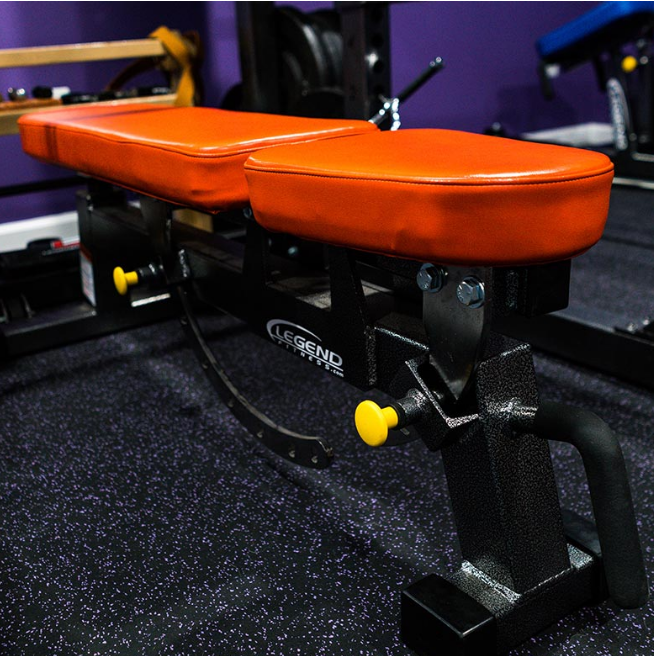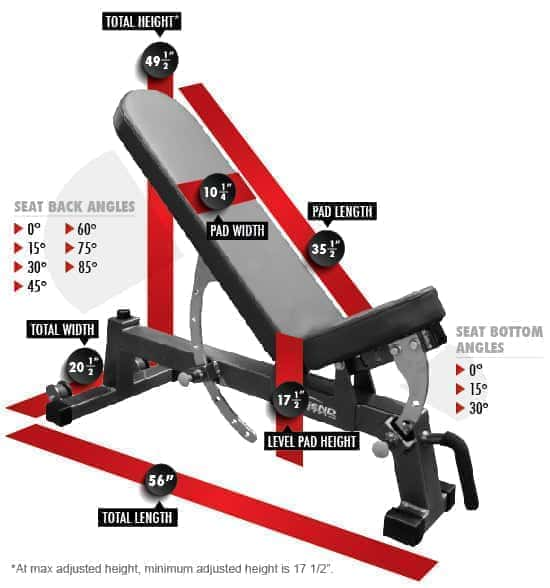 OVERVIEW

 

MADE IN THE USA WITH AMERICAN STEEL & LABOR

Seven seat back angles, three seat bottom angles.
Easily moved about via wheels and handle.
Chrome plated pop pin cam plates.
Pad is 10¼ inches wide, and height from floor in horizontal position is 17.5 inches.


DIMENSIONS

56 x 20.5 x 49.5 in.

SHIPPING WEIGHT

95 lbs.